SCALEABLE, REPEATABLE, PREDICTABLE
Sales Pipeline
STEP 1
Understand the current People, Processes, and Technology leveraged today.
Quickly understand your business and what technology you are using
Get help implementing the right processes for your company
Talk to an expert today and get a free consultation
STEP 2
Create a Modern Go-To-Market Strategy.
Start with a strategy that fits your business and goals
Get help from experts who have been in the trenches
Implement quickly and effectively for measurable results
Ongoing support to keep you on track
STEP 3
Systemize, Optimize, and Automate your Ideal Go-To-Market Strategy.
Reduce the time it takes to get products or services to market.
Automate processes and tasks that are time-consuming and error-prone.
Gain access to expertise and best practices that will improve your go-to-market strategy
Avoid reinventing the wheel – leverage our experience and knowledge to save you time and money
Watch our Webinar on The 3 Essential Steps to Accelerate Your GTM Plan in 2023 and Beyond
The complete CRM for modern enterprises.
Fast, reliable and proven CRM
Customisable as per your requirements
Built-in Marketing, Sales and CMS solutions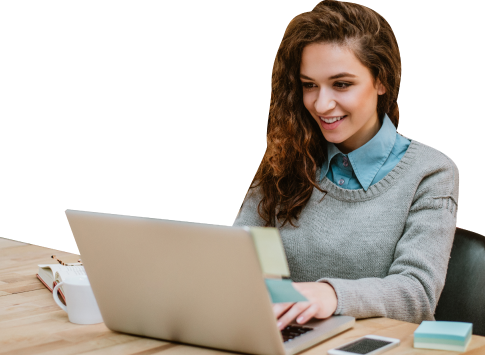 SOLUTIONS
The Path To A Thriving & Profit-Producing Sales Team


Go-To-Market Program
Our comprehensive approach encompasses the 5 key components of the Quantum Growth Model layered with AI and automation technology to create maximum sales velocity and effectively grow your revenue.
No time to dedicate to creating (or re-evaluating) your GTM strategy? No worries, we've got you!
Sales as a Service
Quantum's "Sales as a Service" will unlock a Predictable Pipeline and scale your company today!

Let us book more meetings and fill your calendar so you can focus on closing more deals!
Tech Stack Integration
Stop selling like it is 1999!

We make it easy for your outbound sales team to do more in less time by helping you implement sales software such as HubSpot, ZoomInfo, and ConnectandSell.
HOW IT WORKS
Quantum's Growth Model
Quantum believes in understanding the entire RevGen cycle to truly understand where to optimize conversion rates and leverage resources to create "Quantum Growth"!

01
Target-Data

02
Attract - Marketing

03
Nurture - Business Development

04
Convert - Sales

05
Wow - Client Success

Make The Leap And Book With Our CEO Shawn Peterson Today!
SHAWN WORKS WITH ORGANIZATIONS TO BRING A "FRESH PERSPECTIVE AND MODERN SOLUTIONS" TO THE MOST CHALLENGING REVENUE GROWTH ISSUES.
Are you struggling with any of these?
Lack of leads
Sales rep turnover
Improved conversion
Marketing & sales misalignment
Training & developing sales champions
Leveraging data
Quantum can bring you the solutions TODAY.