Webinar Events
Discover the latest of our webinar events and watch past webinars recordings.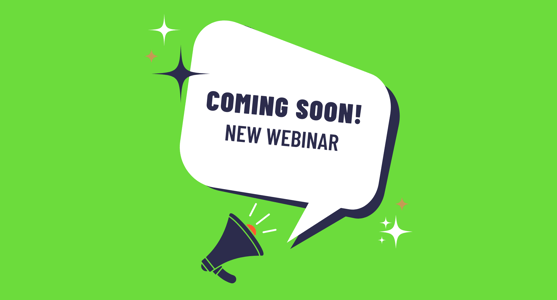 kvalifik-5Q07sS54D0Q-unsplash
Building a High-Value Business
A Workshop with Patrick Metzger, CEO & Founder of The Greenhouse
Key Takeaways
Specific methods to increase the value of your business
What those doing business valuations actually look for when putting a price tag on your business
How to prepare, plan, and structure for a dynamite exit or succession
sanket-mishra-qAKPcrIcRG8-unsplash
The Next Frontier of Marketing
AI-Powered Strategies and Techniques
Key Takeaways
A Clear Understanding of Marketing AI
Tips on how to identify quick-win pilot projects
Steps to solve marketing challenges more efficiently
unseen-studio-s9CC2SKySJM-unsplash
Building A Better Business: A Dialogue With Two Innovative CEOS
Insights and Lessons from Startup to Scale
Key Takeaways
How to gain valuable insights into challenges, principles, and best practices
How technology can be leveraged to drive growth, innovation, and competitiveness
How businesses can stay ahead of the curve in an ever-changing landscape
ali-elliott-KJbo3yYe9lQ-unsplash
2023 Vision: Navigating the Evolving Landscape of Sales and Marketing Technology to Drive Growth
Future of Sales
Key Takeaways
The future of B2B Sales an Marketing for the Technology Provider Space
How to cross-sell and upsell at scale to grow your current spend in clients. automation tools across the sales cycle
How to increase sales velocity.
alvaro-reyes-qWwpHwip31M-unsplash
The 3 Essential Steps to Accelerate Your GTM in 2023 and Beyond
Maximize Revenue with these Proven Strategies for Quicker Results
Key Takeaways
Pieces in a successful go-to-market strategy
How to harness the power of the best-in-class sales and marketing automation tools across the sales cycle
What a connected tech stack looks like across your sales and marketing GTM motions
Which processes best support your prospects' journeys
jeshoots-com-fzOITuS1DIQ-unsplash
Setting the Table for Market Dominance in 2023
Key Takeaways
How to systemize your outbound approach.
Generate more leads.
Take control of your revenue.
jeremy-bishop-vGjGvtSfys4-unsplash
Building A Better Strategic Growth Plan
Key Takeaways
Understand what a Go-to-Market strategy is.
Learn how to map your RevGen process.
How to accelerate your time and efforts using automation and AI.
mike-hindle-urTBnMtWWYc-unsplash (1)
Sales & Marketing Automation: Build a Sales Machine
Key Takeaways
The steps to build a sales machine.
Understanding a modern RevGen process.
A few sales and marketing automation tips & tricks.